Soft Tissue & Orthopedic Surgery at Allegheny Veterinary Services
Spay, Neuter, Tumor Removal, and C Section in Elkins, WV
Allegheny Veterinary Services provides many orthopedic and soft tissue-related surgical procedures for small animals, including dogs and cats, at our facility in Elkins, WV. We are dedicated to providing our patients with professional, compassionate care applied according to the highest standards. Our surgical services include routine and specialized surgeries.
Spay
Neuter
Tumor/Mass Removal
Caesarian Section
Cranial Cruciate Repair
Fracture Management
Fully Equipped Surgical Facility and Access to Board Certified Surgeons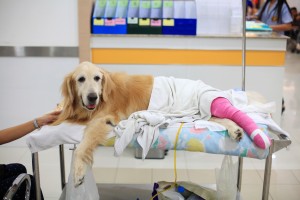 Our experienced and knowledgeable doctors and staff members love the work that we do and feel honored that you have chosen us to provide medical treatment for your companion animal. Our new surgical facility is fully equipped with advanced equipment and machinery to handle a wide range of medical procedures with ease. In addition, our in-house laboratory, anesthesia, telemedicine capabilities, ultrasound and digital x-ray equipment enable us to provide our clients with the reassurance that each patient has access to the state-of-the-art medicine that they deserve. Our doctors consult with several board-certified surgeons and specialists for referrals when necessary.
Choose the Best Medical Care for Your Pet at Allegheny Veterinary Services
For most of our clients, the prospect of their beloved companion facing a surgical procedure under general anesthesia may seem daunting. This is understandable, as all medical procedures (including the most routine) involving anesthesia, always carry some degree of risk even under the best possible conditions. Rest assured that our patients are provided with the best possible medical care at all times and for all procedures, from routine spay and neuters to complex tumor removal and cranial cruciate ligament repair. We perform a significant number of surgical procedures at our facility and have successfully assisted thousands of patients throughout the years. Our team takes every possible precaution to ensure that each procedure is completed as safely and effectively as possible. Your pet is in good hands at Allegheny Veterinary Services.
Custom Surgery and Anesthesia Plans Based on Individual Patient Health
When your pet is scheduled for surgery, all relevant aspects of his or her health, and issues related to the procedure, will be carefully evaluated on an individual basis. A custom anesthesia plan will be developed specifically for the patient's procedure based on any additional risks and concurrent diseases or conditions involved, as well as the overall health of the patient. Throughout the entire procedure, our highly trained technicians closely monitor our patients. Our surgical suite is equipped with a variety of advanced technological machinery, including blood pressure, pulse oximetry, and electrocardiography (ECG) monitoring equipment.
During surgery and recovery, our patients are provided with warming systems to help ensure the most comfortable recovery and improve their overall well being throughout the process. Please feel free to contact us for answers to any questions that you may have regarding the surgical procedure that your pet is scheduled for, his individual anesthesia plan, and other similar concerns. We welcome your questions and look forward to providing you with the information you need to fully understand what is involved before, during, and after your pet's procedure, including follow-up care.