Anesthesia and Surgery at Allegheny Veterinary Services
Spay, Neuter, Tumor Removal, C Section and other Surgery in Elkins, WV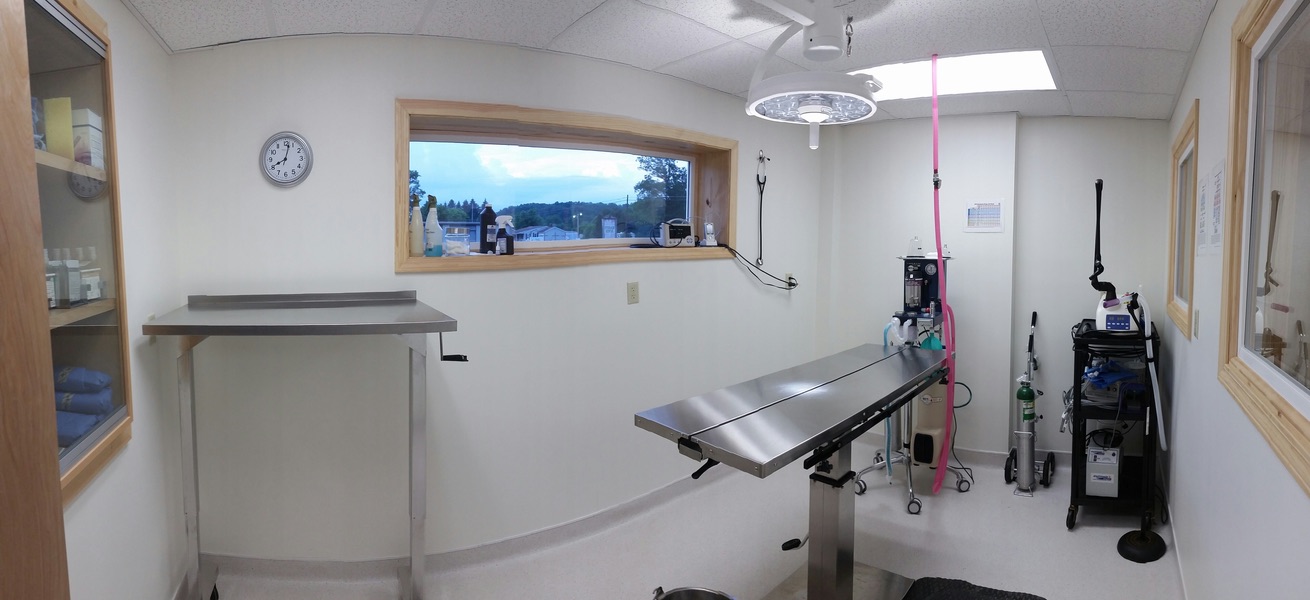 Allegheny Veterinary Services provides many orthopedic and soft tissue-related surgical procedures for small animals, including dogs and cats, at our facility in Elkins, WV. Our surgical services include commonly performed Spay (Ovariohysterectomy) and Neuter (Castration) and other specialized surgeries such as tumor/mass removal, Caesarian section, splenectomy, gastropexy, gastrotomy, cystotomy and enterotomy.
Custom Anesthesia Protocols and Advanced Anesthetic Monitoring
We are honored that you have chosen us to provide medical treatment for your companion animal. While anesthesia always carries some risk, rest assured that we take your pet's care seriously and strive to provide the best possible treatment. A custom anesthesia plan will be developed specifically for your pet based on the type of procedure, overall health and ongoing health problems. In addition, our surgical suite is fully equipped with advanced patient monitoring equipment (electrocardiography, blood pressure, pulse oximetry, capnography), patient warming systems, and inhalational anesthesia to provide the safest surgery possible.

Please feel free to contact us for answers to any questions that you may have regarding the surgical procedure that your pet is scheduled for, his individual anesthesia plan, and other similar concerns. We welcome your questions and look forward to providing you with the information you need to fully understand what is involved before, during, and after your pet's procedure, including follow-up care.