The Companion Animal Hospice at Allegheny Veterinary Services
Comfort Care for Chronic and Terminally Ill Pets Nearing End of Life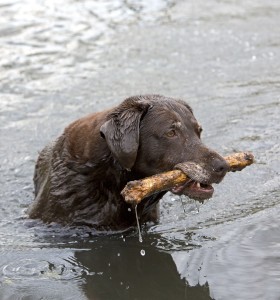 When your beloved companion animal is suffering from a painful, chronic medical condition or facing a terminal illness, he or she deserves specialized comfort care as the end of life draws near. We sincerely wish we could cure all sickness and disease. Unfortunately, we cannot. Yet, our family-centered team of medical professionals is able to provide highly effective comfort care to help control symptoms, alleviate pain, and keep your pet happy during this transition period. The Companion Animal Hospice at Allegheny Veterinary Services is available for geriatric and terminally ill pets with conditions including cancer and kidney failure. If you are interested in learning more about humane hospice care for your ailing pet, please contact our hospice team at: (304) 636-7886.
What Does Hospice Care for My Ailing Pet Involve?
It is important to be fully informed when making the decision to choose hospice care for an ailing pet. When you are alerted that no additional medical interventions will prolong the life of your companion that does not mean that euthanasia is the only option. Although humane euthanasia is the best choice for some of our patients, it is not the ideal option for every patient. We will help you make the best decision for you and your pet by sharing our medical knowledge and experience. If you decide that hospice care is right for your companion, there are many options available to help keep your pet comfortable and happy, including:
Recognition and Treatment for Pain
Symptom Relief
Supplementary Nutrition
Fluid Supplementation
Incontinence Care
Oxygen Therapy
Wound Care
When is Hospice Care Appropriate for My Pet?
Hospice care is available from the point that a patient is clearly suffering from pain, discomfort, and/or severe symptoms as a result of age or a disease process up to the point of natural death or humane euthanasia. Once all that can be done to treat or cure the condition has been done, the focus shifts to maintaining your pet's comfort level as high as possible, while nurturing the human-animal bond. Our animal patients (and our clients) clearly benefit from the comfort provided by this valuable service. Our hospice care team is available to answer your questions regarding if and when hospice care is appropriate, as well as any other related questions that you may have regarding end-of-life issues, including humane euthanasia, cremation, burial, and other sensitive issues. We are here to help in any way that we can and will discuss your care management options to achieve the best life quality for your beloved companion.