Allegheny Veterinary Services: Feline Friendly Vet in Elkins, WV
Making Vet Care Much Less Stressful for Our Cat Patients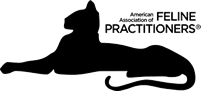 As a Cat Friendly Practice®, Allegheny Veterinary Services follows the global protocol for helping to ensure that vet care is made as stress-free as possible for our feline patients, as well as our clients. We are the only dedicated feline-friendly veterinary hospital in the region, and we want you and your pet to feel comfortable, relaxed, and satisfied during his or her visit with us.
Common Sense Steps to Avoid Vet Visit Stress and Anxiety
Our veterinarians and staff members are acutely aware of the anxiety and stress that most feline patients experience when entering an unfamiliar environment. Our goal is to take all necessary, common-sense steps to ensure that your cat's visit is as pleasant as possible. As a cat owner, we understand that you may feel a bit reluctant to bring your feline companion in for a visit due to previous stressful experiences for both you and your cat. At Allegheny Veterinary Services, we understand your pet's needs and behaviors, and take steps to best alleviate the intense feelings involved.
Cats Enjoy Relaxing in Our Feline Lounge Area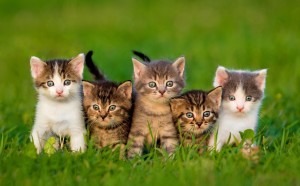 Except in cases of emergency or urgent necessity, our feline patients may be scheduled for times when large and potentially loud dogs and other animals with incompatible temperaments are typically not scheduled. Please discuss this preference with the receptionist when you schedule your appointment. When you bring your cat in, you will be directed to the cat lounge. This special area was specifically designed as a relaxing examination area for our feline patients. Toys are available, and the area is supplemented with pheromones that have been shown to exhibit a relaxing effect on our cat patients.
Cat Privacy, High Perches, and Feline Friendly Carriers
During the entire exam, your veterinarian will take steps to specifically assist your cat with feeling as comfortable as possible. We suggest that your cat carrier be of the feline-friendly type (with a removable top). IN many cases, this type of carrier enables your vet to examine the cat while he or she sits in the familiar comfort of the bedding that they enjoy using, which makes them feel more at ease and secure. Toys, treats, and other rewards and distractions will be freely offered, as well. Privacy, high perches, and elevated seating areas away from dogs are also available.
How to Help Your Cat Prepare for the Vet Visit
You can assist your cat by helping him prepare for his visit. Several days before the appointment, allow your cat to investigate the cat carrier. Feed meals in or near the carrier. Place a familiar blanket/towel inside the carrier. On the day of the appointment, please refrain from feeding your cat, as plentiful treats and snacks will be provided at our office to distract him. You may also bring along familiar toys. When your cat is safely within the confines of the exam room, let him out to explore his new surroundings if he would like to do so.