Feline Friendly Vet in Elkins, WV
Making Vet Care Much Less Stressful for Our Cat Patients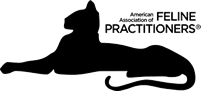 Our veterinarians and staff members are acutely aware of the anxiety and stress that most feline patients experience when entering an unfamiliar environment. Our goal is to take all necessary, common-sense steps to ensure that your cat's visit is as pleasant as possible. As a cat owner, we understand that you may feel a bit reluctant to bring your feline companion in for a visit due to previous stressful experiences for both you and your cat.
What are we doing to be friendlier to our feline patients?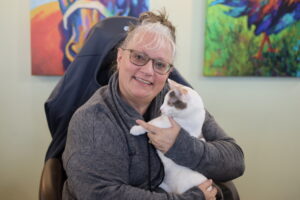 Schedule Cat Appointments during Quiet Times – Feel free to request an appointment during a less busy time, such as mid-morning, to avoid noise of barking dogs at the clinic and excessive activity from other visiting families and patients.
Waiting Room Etiquette – We have a large waiting area and we encourage you to spread out! Avoid sitting close to other unfamiliar pets or children to reduce stress on your cat.
By-Pass the Waiting Room – Schedule during the quiet times to help avoid the waiting room altogether. Cats may be escorted from the car directly to the feline exam room. In addition, we often escort animated or vocal canine patients directly to an exam room to avoid excitement in the waiting area.
Cats feel safer and more comfortable when they are elevated or perched above their environment. As a result, we discourage setting carriers on the floor at any time. Carriers should be placed on the benches or countertops. Hospitalized cats are housed in elevated kennels whenever possible to reduce stress as well.
Avoid eye contact between unfamiliar animals. Cover the carrier with a towel to help reduce eye contact between other animals and provide a secure hiding place for your cat. This also prevents sneezes and coughs from transmitting germs from one cat to another. Feel free to ask us for a towel when you check in.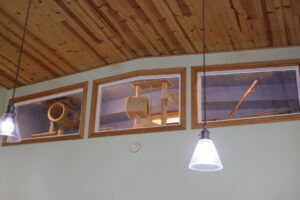 Dedicated Feline Exam Room. One of our examination rooms is dedicated to feline use only. This room is stocked with cat toys, cat treats and Feliway® Classic diffusers that emit a relaxing pheromone. When your cat is safely within the confines of the exam room, we encourage you to open the door on the carrier and allow the cat to exit and explore the exam room while waiting.
During the entire exam, your veterinarian will take steps to specifically assist your cat with feeling as comfortable as possible. We suggest that your cat carrier be of the feline-friendly type (with a removable top). In many cases, this type of carrier enables your vet to examine the cat while he or she sits in the familiar comfort of the bedding that they enjoy using, which makes them feel more at ease and secure. Low stress handling techniques will be used. Toys, treats, and other rewards and distractions will be freely offered, as well.
How to Help Your Cat Prepare for the Vet Visit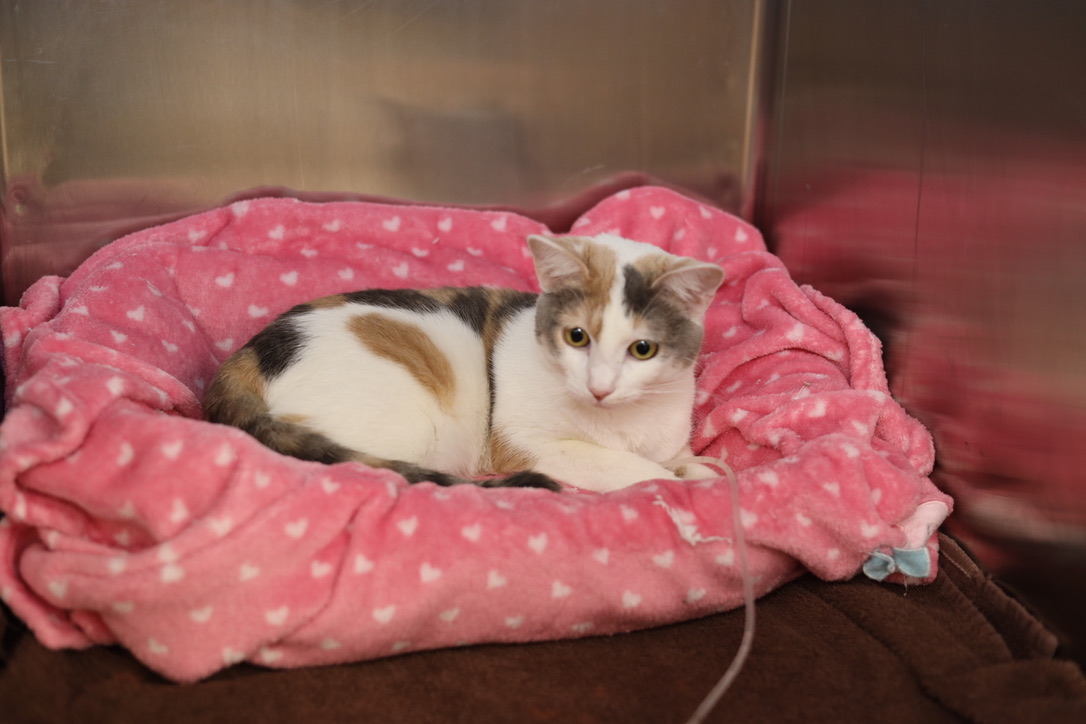 Use a cat friendly carrier. A cat friendly carrier has access doors on the top and sides. Most importantly the entire top should be easily removable. This allows our veterinarians to examine the cat while remaining in the comfortable within the familiar bedding. Introduce the cat carrier. Several days before the appointment, allow your cat to investigate the cat carrier. Feed meals in or near the carrier. Place a familiar blanket/towel inside the carrier. On the day of the appointment, please refrain from feeding your cat, as plentiful treats and snacks will be provided at our office to distract him. You may also bring along familiar toys.