Bird, Exotic, and Pocket Pet Veterinarian in Elkins, WV
Serving Pet Chickens, Rabbits, Ferrets, Iguanas, Hamsters and More!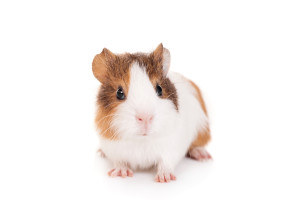 Allegheny Veterinary Services is a full-service veterinary hospital serving domestic, as well as most exotic, animal species of mammals, birds, amphibians, and reptiles. Our practice is one of the few vet clinics in the state whose doctors have the skill and experience to treat these special populations. We offer leading-edge medical and surgical care for pet chickens, pocket pets (including gerbils, hamsters, mice, chinchillas, sugar gliders, and guinea pigs), ferrets, rabbits, iguanas, and many other types of backyard and fancy hobby pets.
Exotic Reptile and Animal Specialists
The staff members of AVS maintain active working relationships with exotic animal and reptile specialists throughout the country who are available for consultation and referral, as well. Don't worry. Whether your tegu, colubrid snake, or uromastyx is feeling under the weather, we can help!
The Basics of Care for Your Exotic Animal
All living creatures require regular medical care and proper nutrition to remain healthy. Routine health examinations, as well as proper chronic condition management, are critical to maintaining the well being of your pet. Prior to obtaining any pet, each family member who will be involved in providing care should review and understand the basics of proper husbandry (care procedures) for the animal. This is part of your duties as a responsible pet owner. Do your research first. In additional to your veterinarian, many books, websites, care sheets, and online groups are available to help answer your questions. The animal's habitat should be fully set up and ready before you bring your new pet home. If you have any questions, please contact our office.
Advanced Medical and Surgical Vet for Your Exotic Pet
Your special pet deserves the services of a compassionate veterinarian and staff members who are able to provide the advanced, state-of-the-art medical and surgical care that your exotic animal deserves. We are available to provide nutrition, handling, housing, and other information and advice to help you best care for your special family member. Please bring your exotic pet in for an examination annually, or if you notice any signs of illness or injury. When medical conditions are identified early, the outcome tends to be more favorable.