Allegheny Veterinary Services Hospital Policies
New Client Appointment Policy
As of March 16, 2022, New Clients will be required to prepay a non refundable exam fee to reserve an appointment time for in-house appointments. This fee will be applied to invoice if the appointment is kept. Previous veterinary medical records must be submitted prior making an appointment. Once we receive the records, our receptionists will contact the client to schedule an appointment.
As of March 16, 2022, All in-house surgical procedure appointments will require a deposit of 75% of the estimate to reserve the appointment. Deposits are applied to the final invoice or forfeited if the patient fails to attend the appointment.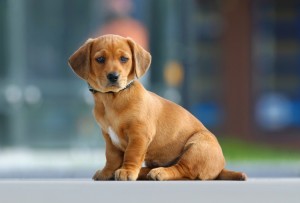 To allow ample time for all patients and scheduled surgical procedures, we operate primarily by appointment. We appreciate your understanding that emergencies will receive priority and may cause an appointment delay. Please realize that we make a sincere attempt to see each client on time. As appointment times are reserved exclusively for you, we reserve the right to charge and collect fees for appointments that are cancelled without sufficient notice. We reserve the right to immediately sever all services to any individual with an outstanding balance on his or her account.

For the safety of our staff and all the animals in our care, we require that all vaccinations be up-to-date for any hospitalized patients. Dogs are required to be current on rabies and distemper. Cats are required to be leukemia negative and current on rabies, distemper and leukemia vaccines.

Allegheny Veterinary Service accepts cash, check, and all major credit cards for your convenience. Payment in full is due at the time that service is rendered or at patient discharge. Personal checks are accepted with a valid driver's license. Starter checks are not accepted. If a check is returned or declined for any reason, a $25 service fee will be assessed and collected. Any outstanding balance due and held over 60 days will be subject to a finance charge of 3%.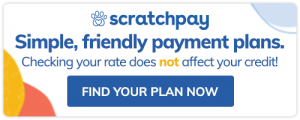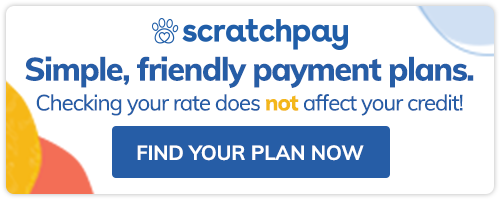 Allegheny Veterinary Services is happy to offer payment plans through CareCredit. If you would like to apply for a credit account please contact our receptionist or apply directly at carecredit.com.

Our hospital accepts several pet insurances. If you have any questions regarding whether your insurance is accepted, please inquire directly with our receptionist. For details regarding your coverage, please consult with your insurance provider. Your insurance carrier solely determines your coverage according to the terms of your policy, which is a contract between you and your carrier. The possession of insurance does not guarantee payment. Deductibles and co-payments are due and payable at the time services are provided. Please not that many pet insurances are reimbursement programs requiring the owner to pay at the time of service. Please note that regardless of any insurance coverage, payment in full is ultimately your responsibility.
Allegheny Veterinary Service recognizes the importance of protecting the personal privacy of its clients, its patients and those individuals who simply visit our website. We do not collect or give out any information to any third-party vendors or internet businesses. No information will ever be disclosed to outside parties from our hospital. Case information and photos may be compiled for research and teaching purposes. Pictures may be posted on social media only with permission of the owner. At no time is any information given out about the client or the pet without the appropriate consent.
The state of West Virginia considers a pet's medical history to be private and confidential. Therefore, we are required to have written authorization to share any of your pet's information on your behalf. Boarding kennels, groomers, or other hospitals may all require information such as vaccine status, health status or results of blood tests in order for your pet to be at their facility.
Please call 24 hours in advance to request a prescription refill or written prescription.
We are happy to provide written prescriptions at your request provided that your pet is a current patient of our hospital. For your pet's safety and to comply with West Virginia state pharmacy law, as of April 1, 2019, prescriptions will no longer be verified via email or telephone. You will be provided with a written copy of the prescription (at no charge) to help ensure that no mistakes are made in dosage or directions. You may submit this prescription to any local or online pharmacy of your choice.
Controlled substances: As of July 1, 2018, West Virginia law requires anyone picking up a written prescription or dispensed prescription for a controlled substance must show proof of identification via valid driver's license, US Passport or other state or federally issued identification.
Controlled substances will be dispensed in specific quantities as defined by the state of WV. Initial prescriptions for these medications will be for seven days only. This affects prescriptions and dispensing the following medications in any form: gabapentin, hydrocodone, phenobarbital, phenylpropanolamine, tramadol and others.
Online pharmacies offer convenience of home delivery and discounted prices compared to brick and mortar stores. There are many reputable online pharmacies that provide authentic medications. Unfortunately, there are also continuously evolving illicit and illegal sites that deal in counterfeit or even dangerous counterfeit products.
How do I choose an online pharmacy?
Look for a pharmacy with this seal: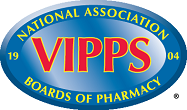 A reputable legal pharmacy will:
Always require a doctor's prescription
Provide a physical location and address in the United States
Offer a pharmacist to answer your questions
Have a license with your state's board of pharmacy
The FDA cautions consumers about online pharmacies that seem "to good to be true". The following warning signs indicate that the online pharmacy is operating below standard or even illegally:
Allows purchase of medications without a prescription from your provider

Offers deep discounts or cheap prices that seem too good to be true

Sends spam or unsolicited email offering cheap drugs

Are located outside of the United States

Are not licensed in the United States
Who should I contact if my pet has a problem with a medication/product?
If your pet experiences any adverse effects from a medication or prescribed treatment, please contact our office immediately. Our knowledgeable staff will arrange an appointment to examine your pet or determine an alternative treatment.
Can I get a refund if the product is not working?
Many manufacturers will guarantee parasite preventatives such as monthly heartworm and flea/tick preventatives. If you purchased the product at our hospital, our staff will assist you in a resolution. If you purchased the product from a store, pharmacy or online source, you will need to contact the supplier or manufacturer.
As an alternative, our hospital also offers an online pharmacy via our website for home delivery and subscription delivery plans of chronic medications and prescription foods. This pharmacy is operated by reputable third-party company. Written prescriptions are not required to order prescriptions for our website.