Allegheny Veterinary Services
Hospital Policies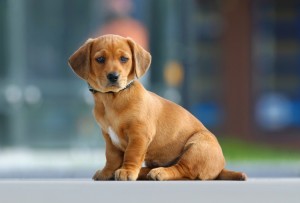 At Allegheny Veterinary Services, payment in full is due at the time that the service is rendered. Please note that regardless of any insurance coverage, payment in full is ultimately your responsibility. We reserve the right to immediately sever all services to any individual with an outstanding balance on his or her account. If a check is returned or declined for any reason, a $25 service fee will be assessed and collected. Any outstanding balance due and held over 60 days will be subject to a finance charge of 3%. As appointment times are reserved exclusively for you, we reserve the right to charge and collect fees for appointments that are cancelled without sufficient notice.
Standard Payment Methods Accepted
As a convenience for our clients, in addition to cash, we accept several standard methods of payment:
Personal Check (with accompanying valid drivers license)
Money Order
VISA
MasterCard
Discover
CareCredit
Veterinary Insurance
We Accept Pet Veterinary Insurance
Our hospital accepts several veterinary insurances for pets. If you have any questions regarding whether your insurance is accepted, please inquire directly with our receptionist. For details regarding your coverage, please consult with your insurance provider. Your insurance carrier solely determines your coverage according to the terms of your policy, which is a contract between you and your carrier. The possession of insurance does not guarantee payment. Deductibles and co-payments are due and payable at the time services are provided. Upon request, we will request an insurance pre-determination on your behalf as time allows. As a courtesy for our clients, we will file an insurance claim on your behalf for carriers whose specific coverage we accept. Please bring your insurance card and photo identification to every appointment.
Apply for CareCredit Financing
Allegheny Veterinary Services is a CareCredit participating provider. This special veterinary financing program covers a broad range of veterinary care for both small and large animals, including preventive services, spay and neuter surgery, chronic conditions, diagnostics, chemotherapy, dental services, annual exams, vaccinations, emergency medical treatment, and much more. If you are interested and would like to learn more about CareCredit or how to apply, please contact the financing experts of CareCredit directly.