Welcome to Allegheny Veterinary Services in Elkins, WV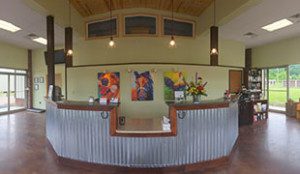 Welcome new clients! Thank you for trusting the care of your furry and feathered family members to our skilled veterinarians and staff. At Allegheny Veterinary Services, our patients come first. We are honored that you have chosen our modern, state-of-the-art animal hospital. We built our facility to serve a need, and your response has been overwhelmingly positive. Our staff is dedicated to providing personalized service, forming lasting relationships, and delivering exceptional care in a nurturing environment. Your animals are a major part of your life, as they are for us. We look forward to enjoying a long and mutually beneficial relationship with our patients. Please browse our website. It is full of information we have compiled that we think you will find useful, educational, and enjoyable.
Excellent Veterinary Care Personalized for Every Patient
Our goal is to provide the highest quality veterinary care in a compassionate manner for each of our patients. Our staff members are committed to practicing medicine that is evidence-based and which meets the most up-to-date scientific principles. We dedicate time to educate our clients and provide relevant information to assist with helping our patients achieve the best possible outcome, and live long, healthy lives.
Refer a Friend Program at Allegheny Veterinary Services
At Allegheny Veterinary Services, we look forward to meeting new patients. When you visit our office, you will be greeted by our courteous and professional staff. Our clean, spacious facility was designed with you and our patients' comfort in mind. We are proud to employ the region's finest and most approachable veterinary professionals and feel certain that you will enjoy your experience at Allegheny Veterinary Services. When you refer AVS to a friend and they utilize our services, let us know and you will receive a special thank you on our behalf!

For answers to your pet care questions or to learn more about the services that we offer, please contact us at: (304) 636-7886.