Preventive Care at Allegheny Veterinary Services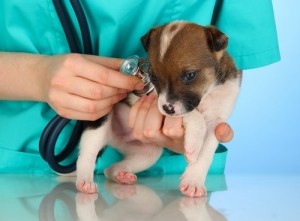 At Allegheny Veterinary Services, we provide personalized preventive healthcare. Our services are targeted to meet your pet's specific requirements. From annual exams that take into consideration your pet's breed, environment, risk, any pre-existing conditions, and work (such as herding, hunting, guarding, etc.) to designing the optimal immunization schedule, we are committed to providing exceptional preventative care that is both effective and efficient.
Customized Vaccines and Immunization
We evaluate each of our patients on an individual basis and take into account risk and necessity when creating a customized vaccination protocol. All vaccines required by law (including rabies immunization) and any boarding facility that you plan to use will be included. Please provide us with a copy of your pet boarding facility's vaccination requirements. If your pet is not at significant risk for contracting a specific illness, we will generally not include the vaccine unless you specifically request it. We recommend and follow an extended vaccination protocol based on modern scientific evidence, enabling your pet to minimize the quantity of immunizations received over a lifetime.
Annual Veterinary Examinations for Maximum Health and Well-Being
At Allegheny Veterinary Services, our goal is to maximize your pet's overall well being by providing the highest standard of veterinary medicine for a healthy and happy pet. Annual veterinary examinations are an important part of ensuring that your companion animal is able to enjoy maximum health and a long life. A regular yearly visit is critical for establishing a baseline for ongoing health comparisons, helping us develop a relationship with our patients, getting to know each individual's normal behavior and quirks, and most importantly, being able to detect any abnormal conditions as soon as possible. The annual exam is a great time to stock up on flea, tick, and parasite preventives, as well as discuss any nutritional concerns.
Chronic Care for Cats & Dogs With Diabetes, Heart Disease, and Seizures
Many of our cat, dog, and exotic animal patients are battling chronic illnesses and diseases, including heart disease, diabetes, seizures, and other serious health issues. For our patients who require more frequent examinations, we recommend setting up a regular schedule so that we are able to monitor and manage the progress of our patients with chronic illnesses. Preventive care is important for all of our patients to help ensure that they are able to live long, healthy lives!