Wellness and Preventive Care at Allegheny Veterinary Services
Accepting Referrals from Elkins and Surrounding Area in West Virginia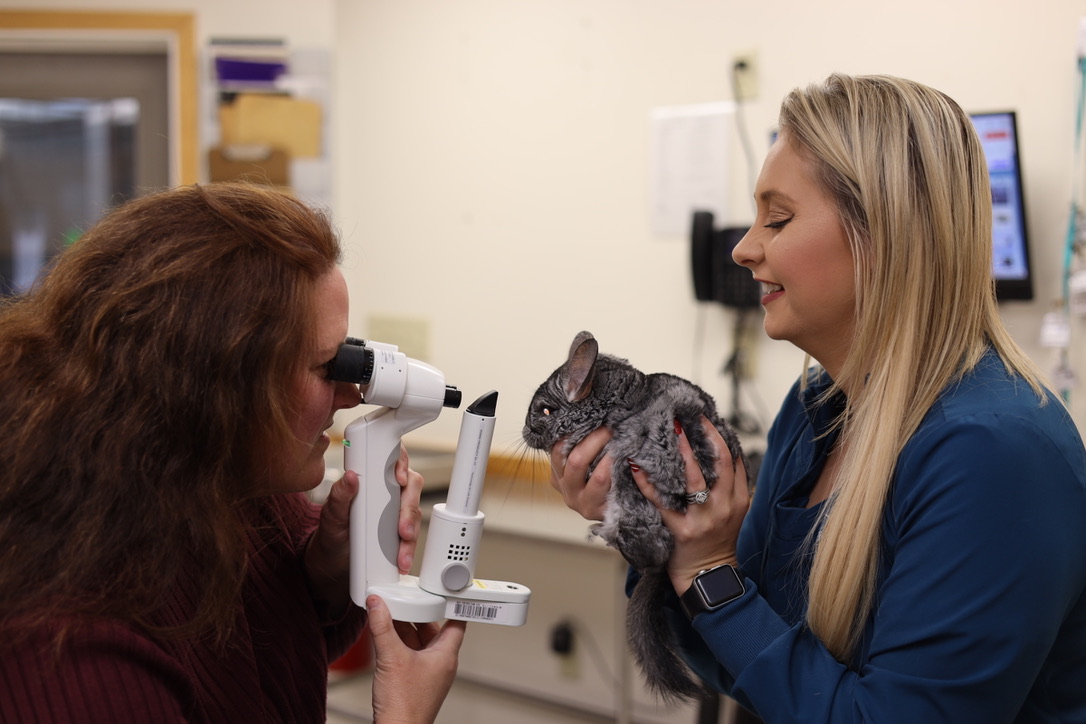 At Allegheny Veterinary Services, we provide personalized preventive healthcare. Our services are targeted to meet your pet's specific requirements. Your pet's breed, environment, risk, pre-existing conditions, and work (such as herding, hunting, guarding, etc.) are all considered when designing the optimal health plan.
Annual Veterinary Examinations for Maximum Health and Well-Being
At Allegheny Veterinary Services, our goal is to maximize your pet's overall well being by providing the highest standard of veterinary medicine for a healthy and happy pet. Annual veterinary examinations are an important part of ensuring that your companion animal is able to enjoy maximum health and a long life. A regular yearly visit is critical for establishing a baseline for ongoing health comparisons, helping us develop a relationship with our patients, getting to know each individual's normal behavior and quirks, and most importantly, being able to detect any abnormal conditions as soon as possible. The annual exam is a great time to stock up on flea, tick, and parasite preventives, as well as discuss any nutritional concerns.
Customized Vaccines and Immunization
We evaluate each of our patients on an individual basis when creating a customized vaccination protocol. Our veterinarians recommend an extended vaccination protocol based on current scientific evidence. This enables your pet to minimize the quantity of immunizations received over their lifetime. Please inform us of specific activities that your pet participates in such as competition, breeding, visiting the groomer, or obedience and agility classes.
Long Term Management for Dogs & Cats with Chronic Conditions
Many of our cat, dog, and exotic animal patients are battling chronic illnesses and diseases, including heart disease, diabetes, seizures, and other serious health issues. We recommend semi-annual checkups for these patients to monitor and manage chronic illnesses. Preventive care is important for all of our patients to help ensure that they are able to live long, healthy lives!
Nutrition Counseling at Allegheny Veterinary Services
Prescription Cat, Dog, and Pet Diet Foods for Weight & Disease Management
Your pet's diet is critically important to maintaining a healthy weight. For cats, dogs, and pets with chronic diseases, the diet must be managed carefully. Our veterinarians provide comprehensive nutrition counseling for all of our patients. We carefully review your pet's current diet, any health concerns such as diabetes or kidney disease, relative weight, age, reproductive status, household composition, and other relevant factors. In some cases, a specific prescription diet may be recommended. We stock a limited supply of Hill's Prescription Diets, Purina Veterinary Diets and Royal Canin Prescription Diets. Additional foods may be special ordered for pick up at our hospital or these may be shipped directly to you via our online pharmacy.
Parasite Control at Allegheny Veterinary Services in Elkins, WV
Flea, Tick, and Intestinal Parasite Elimination and Prevention Medications
At Allegheny Veterinary Services in Elkins, WV, we take parasite control very seriously. Parasites are responsible for transmitting disease and affect overall health. In addition, some parasites may affect humans, particularly children and people with chronic illness. Our doctors commonly treat both external parasites and intestinal parasites. Our veterinary technicians are available to help you choose the best treatment for your pet.
Fleas
Ticks
Roundworms
Heartworms
Pinworms
Tapeworms
Hookworms
Coccidia
Giardia
Whipworms
Ear Mites
Scabies (Sarcoptic Mange)
Demodex (Demodectic Mange)
Lice
Bring a Fresh Stool Sample to your Appointment
Stool samples should be collected, thoroughly sealed in an airtight plastic container, double-bagged, and refrigerated immediately. Bring the sample in to our office. We will evaluate the sample and contact you to recommend the most appropriate treatment (if applicable).