Fear Free, Low Stress & Feline Friendly Veterinarian in Elkins, WV
Fear Free, Low Stress & Feline Friendly Veterinarian in Elkins, WV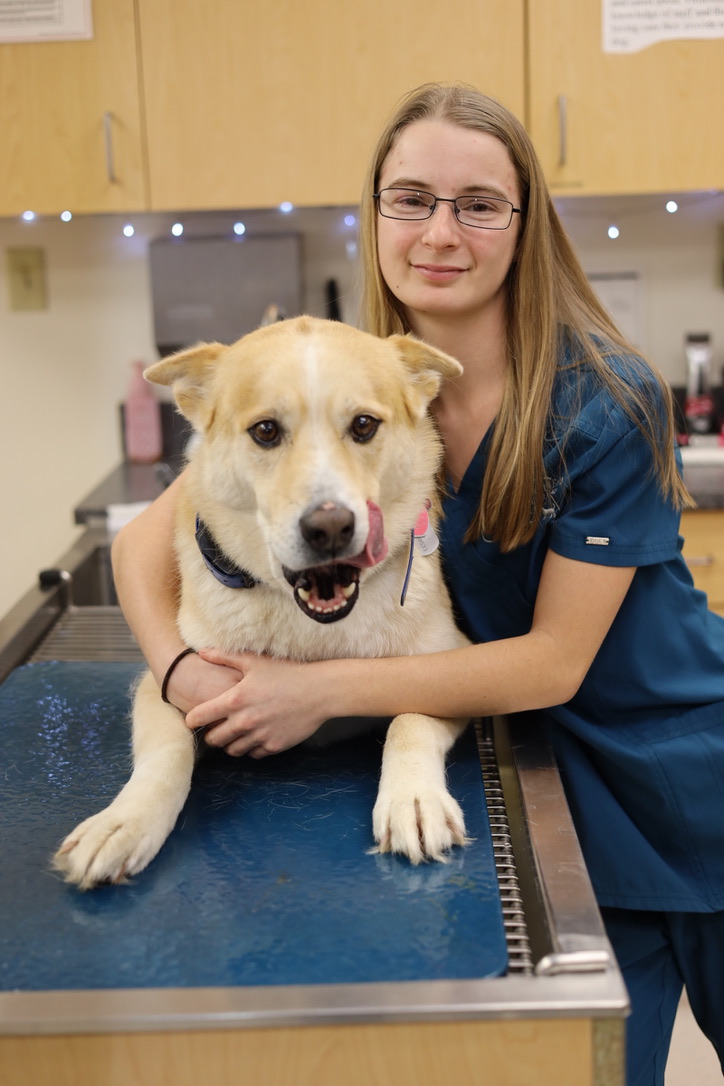 Allegheny Veterinary Services in Elkins, WV, is a proud to incorporate no-fear veterinarian practice that incorporates and low stress practice techniques into everything we do on a daily basis. When it's time to bring your pet in to help maintain or improve his or her health, the experience should not be one of fear. We have taken significant steps to help reduce or eliminate the stress from vet visits for your pet. This, in turn, leads to a better and more successful overall experience for you, your pet, and the entire healthcare team.
Our Practice Was BUILT With Your Pet's Comfort in Mind
When our architects designed and built our newly expanded Our animal hospital, we instructed them to use was constructed with your pet in mind. construction Materials specifically made to reduce the noise levels are found throughout our facility. Additionally, all hospital sections are independently ventilated and separately exhausted to significantly minimize odors and pheromones that can induce stress in sensitive patients. The removal of sensory inputs that can trigger anxiety and fear has dramatically reduced the stress levels of our patients.
Low Stress Handling and Positive Reinforcement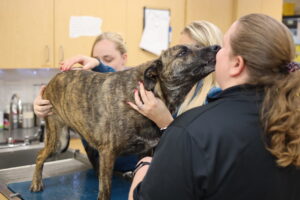 All veterinarians and office staff have been trained to utilize proven effective positive reinforcement and low-stress handling techniques. Our goal is to deliver the most pleasant experience possible for both you and your pet. You may have noticed that we provide lots of treats to your pet throughout his or her visit. This is just one way in which we aim to deliver a positive experience for your pet. We also use a variety of gentle handling techniques, performing treatments quietly and carefully. and generally treat your pet the way he or she deserves to be treated.
How Can I Help Reduce My Pet's Fear and Anxiety at the Vet?
As your pet's guardian, your role is critical in helping to reduce anxiety and fear when it is time to bring your companion in for a vet visit. We cannot do it without your cooperation. Please keep the following tips in mind as we welcome you and your pet into the Allegheny Veterinary Services Family.
Stop by often! When you are passing by, come on in for a quick visit! Say hello, grab a treat from the receptionist, and be on your way. We know that your time is valuable, but taking just a minute or two here and there can really make a difference. If you have a few minutes, let us weigh your pet. When your pet becomes familiar with us, we become a normal and accepted part of life.
When it's time for a wellness exam or procedure, bring along your pet's favorite toy, treats, and other items he enjoys.
Note: Please do not feed your pet for some time prior to his appointment with us. This will help increase his interest in treats and distract him a bit more.