Preventive Dentistry and Oral Surgery for Cats & Dogs
Serving Elkins, WV, and the Surrounding Area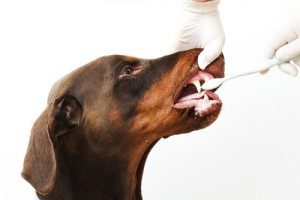 Allegheny Veterinary Services provides preventive dentistry and oral surgery for cats, dogs, and our other animal patients at our facility in Elkins, WV. Optimal healthcare for our patients involves a comprehensive approach of regular veterinary dental care. Dentistry should not be thought of as cosmetic, but rather a total health solution since periodontal disease also affects the heart, lungs, liver and kidneys. As part of your pet's annual wellness examination, oral health will be assessed. Most pets develop a significant accumulation of tartar and begin to develop gingivitis by the age of three. Some breeds are more prone to dental health issues, as are those with certain pre-existing health conditions.
Prevention, Diagnosis, and Treatment of Dental Diseases
The AVS Dental Team is committed to providing high quality veterinary dental and oral care. Our hospital is equipped a dedicated dental station and IM3 Elite Dental Machine. This dental system has many features including a high-speed drill hand piece, a low speed motor, suction and a three-way air/water syringe. The high-speed drill features fiber-optic lighting enabling the veterinarian to more precisely visualize the procedure. Coupled with a state-of-the-art IM3 42-12 Dental Scaler, removal of plaque and calculus is gentle and quick.
Complete Oral Health Assessment and Treatment: COHAT Exam
This procedure includes a complete oral examination by our veterinarian with the patient anesthetized. Each tooth is examined for fractures, gingival disease and abnormal enamel wear. Excess dental tarter is removed, including under the gums with our scaler. The teeth are then polished to seal the enamel and provide a clean white smile!
Dental Extractions
Bad teeth are painful! Some dental extractions can be performed during the COHAT Exam. Others may be performed as a separate procedure to reduce time. Our IM3 Elite Dental machine is essential to assist with dental extractions.
Oral Surgery
Our veterinarians perform many oral surgeries including biopsies, mass removals, soft palate surgeries, gingival flaps and jaw fractures.