Preventive Dentistry and Oral Surgery for Cats & Dogs
Serving Elkins, WV, and the Surrounding Area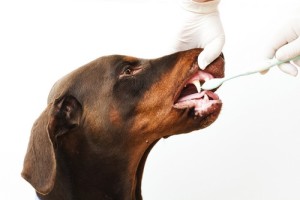 Allegheny Veterinary Services provides preventive dentistry and oral surgery for cats, dogs, and our other animal patients at our facility in Elkins, WV. We are pleased to provide oral health services for clients throughout all of the surrounding area. Our philosophy is that optimal healthcare for our patients should involve a comprehensive approach that includes regular veterinary dental care, hygiene, and preventive measures. As part of your pet's annual wellness examination, his oral health will be assessed.
Prevention, Diagnosis, and Treatment of Dental Diseases
The AVS Dental Team is committed to providing the highest quality veterinary dental and oral care available throughout the region. We look forward to partnering with you to help ensure the overall health and well being of your pet. Our services include the prevention, diagnosis, and treatment of dental diseases, as well as high quality anesthetic services, pain relief, and utilization of the most modern techniques available to promote rapid recovery and healing for our patients. Our hospital is fully equipped with a high speed dental drill for extractions, an oral surgery suite, a surgical laser, and all of the state-of-the-art medical equipment necessary to provide our patients with dental scaling, polishing, extractions, tumor removal, and many other essential dental treatments.
Tooth Cleanings for Dogs: Tartar Removal and Gingivitis Treatment
Our canine patients are particularly prone to develop dental disease. Most dogs develop a significant accumulation of tartar and begin to develop gingivitis by the age of three. With regular cleanings by our canine dentist to remove accumulated debris and bacterial colonies, many health problems related to gingival disease can be avoided. Some breeds are more prone to dental health issues, as are those with certain pre-existing health conditions. Untreated gingivitis is known to contribute to serious health complications, including kidney and heart disease. Bring your dog in for regular cleanings to help avoid serious, painful medical issues in the future.