Digital X-rays: Exceptional Imaging for Prompt Diagnostics
High Definition Enables Detailed Evaluation of Broken Bones and More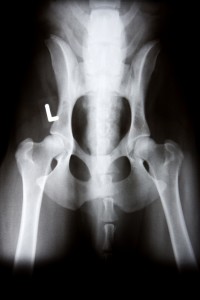 Allegheny Veterinary Services utilizes the precision Cuattro Slate high definition digital x-ray radiography system. This system does not use traditional films or rely on processes that may be tainted by chemical, mechanical, or human error, thus saving valuable time and ensuring the most efficient and accurate imaging available. For prompt diagnostics and exceptional imaging that enables our veterinarians to rapidly analyze and share crisp, high-quality digital images, we rely on this superior technology. Broken bones and other orthopedic conditions can be instantly evaluated, treatment can begin promptly, and our patients are able to resume life much faster than with traditional x-ray systems.
Wireless
Digital Dental Imaging
Full Body Digital Imaging
Portable System
Blood Diagnostics
Instant Results
High Resolution
Digital Endoscopy
4K Ultra HD Resolution
Fast Processing and Analysis
X-rays in Extreme Detail for Immediate Cloud Upload

Our Cuattro system remains connected to the secure cloud so that x-ray copies can be immediately placed into our patient's records and uploaded for specialist review, as needed. We have been very pleased with the results that we have been able to deliver with our high-def digital x-ray system. The extreme detail that our Cuattro Slate delivers, with its 100 micron pixel size, leaves no detail unexamined.
Modern Digital Imaging Technology for Improved Exam Efficiency
At Allegheny Veterinary Services, we are proud to use the most modern, state-of-the-art digital imaging technology available to continue delivering the exceptional results that have earned us our outstanding reputation for the past 12 years. Our examinations are able to proceed faster, more accurately, and with greatly improved efficiency. This enables us to serve the healthcare needs of more patients in less time, without sacrificing one bit of quality.