High Definition Digital X-Ray Provides Detailed Evaluation of Broken Bones and – Assessment of Internal Organs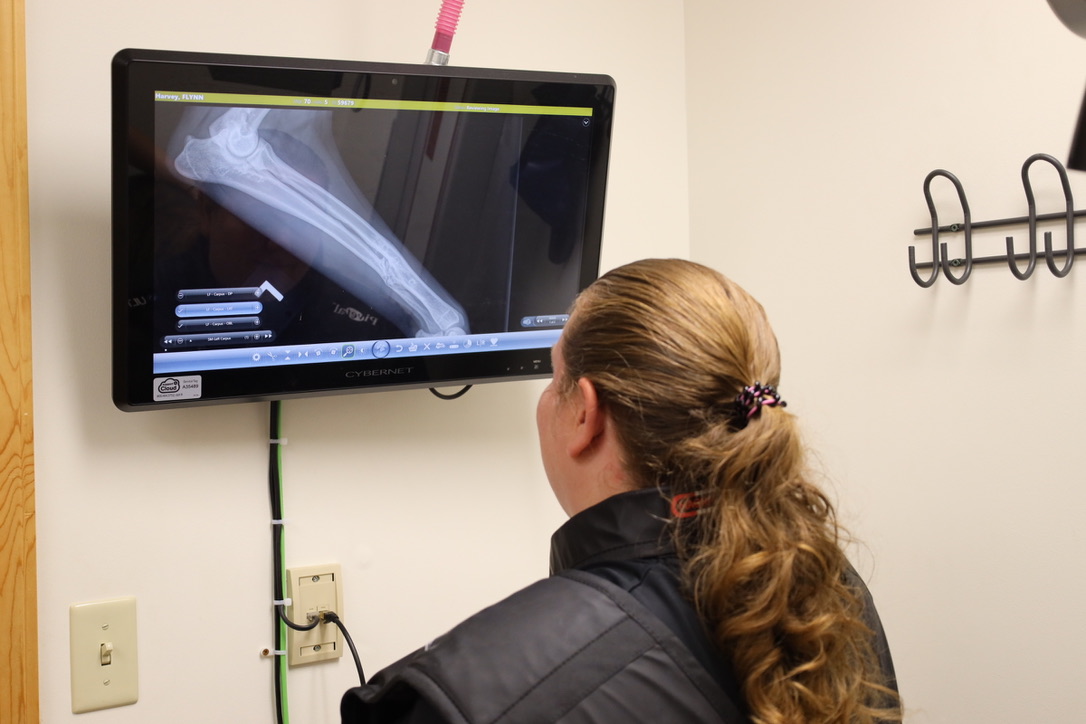 Allegheny Veterinary Services utilizes the precision Cuattro Slate high definition digital x-ray system. Exceptional digital imaging enables our veterinarians to rapidly analyze crisp, high-quality digital images. Broken bones and other orthopedic conditions can be instantly evaluated and treatment can begin more promptly.

Our Cuattro system utilizes a secure cloud for permanent storage of images. In addition, or images may be emailed to any of our network of specialists or our telemedicine service for consultation with board certified veterinary specialists.
High definition video endoscopy offers a safe, non-invasive method of evaluating the respiratory and gastrointestinal system. Patients are sedated or anesthetized, and a video camera is passed through the mouth into the esophagus or the trachea. Live video is then viewed on an adjacent computer or monitor. The endoscope allows our veterinarians to directly visualize the lining of the stomach and other organs, and search for foreign objects that may have been inhaled or ingested. Samples can be collected for further testing, biopsies can be performed, and in some cases, foreign bodies can be removed.