Emergency Animal Vet in Elkins, WV
Urgent Care for Pets Available 24 Hours a Day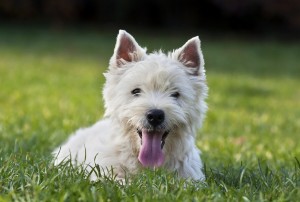 Allegheny Veterinary Services provides emergency and urgent care for our existing clients pets 24 hours a day, every day*. You may always bring the patient in to our hospital in Elkins as a walk-in for emergency situations.
*Note: Allegheny Veterinary Services is not open 24 hours a day, but offers 24 hour on call service.
Our hospital is conveniently located just off of Corridor H in Elkins, WV. Ample parking is available, as well as a large yard for walking pets.
Allegheny Veterinary Services
1605 Parsons Road (Old US 219 North)
Elkins, WV 26241
(1.5 miles North of Elkins, WV)
Phone: (304) 636-8363
GPS Coordinates:
Latitude: 38.967562 | Longitude: -79.842687
DMS:
North 38 degrees, 58′ 3.223"
West 79 degrees, 50′ 33.673"
Driving Directions: From Corridor H (US 48, US 33), Take the Elkins Exit. Proceed toward Elkins. Turn LEFT onto Old US 219 North (at Central Supply). Proceed 1.5 miles. The entrance to Allegheny Veterinary Services will be on your LEFT (in Gilman).
Contact After Hours Emergency Veterinarian in Elkins
For after-hours emergency service for your pet, contact the on-call veterinarian by calling (304) 636-8363. When the automated recording begins, press 1 to page the doctor on call. Please remember that the veterinarian on call may be with another patient or unable to reach the phone immediately. Do not hang up. Be sure to leave a clear message. Include the nature of the emergency, as well as a phone number where you may be reached. Your call will be returned as soon as possible.
What to do in an Emergency Veterinary Situation
Keep the phone lines open! We frequently have difficulties returning emergency calls due to busy phone lines.
Prepare a clear set of directions available to direct our veterinarian to the animal's location if requesting ambulatory services.

Be prepared with a description of the animal's age, sex, breed, and symptoms.

Let us know immediately and specify whether or not referral or surgery is an option.

Inform us immediately if the patient is insured and have your insurance information available.
What Symptoms Are Considered an Animal Emergency Situation
The following situations and symptoms should always be considered an emergency:
Sudden Lameness
Fever over 102.5° F
Decreased or No Appetite
Eye Injuries / Squinting
Labor That Fails to Progress
Diarrhea
Choking
Lacerations
Unable to Get Up