Boarding Kennel and Daycare for Dogs and Cats in Elkins, WV
Clean, Well Ventilated, and Spacious Accommodations for Your Pet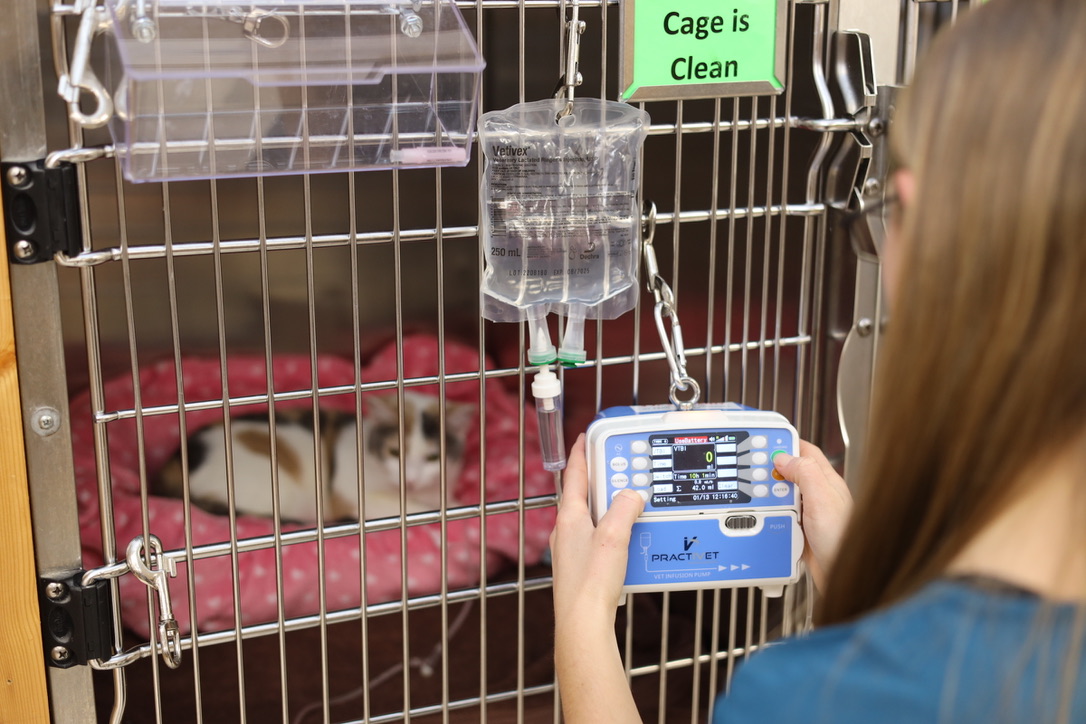 Boarding reservations are for current clients only and pending scheduling availability. Please contact the office to make an appointment.
There is no place like home; however, the boarding kennel and daycare facilities at Allegheny Veterinary Services offer exceptional quarters for our guests. Our staff is dedicated to making the extra effort to help ensure that you pet remains comfortable and happy during his entire stay with us. The new kennel at our animal hospital is equipped with all of the modern amenities that have been proven to provide our canine and feline guests with the most enjoyable and least stressful experience possible. We have taken no shortcuts when designing the ideal facility for your dog or cat to enjoy his own mini-vacation while you are occupied with work, vacation, chores, or for whatever reason you require daycare or professional long-term boarding.
Large Kennel Runs With Individual Drains, Ventilation, and No-Climb Fences
The Allegheny Veterinary Services Kennel is equipped with many features that we feel confident you (and our guests) will appreciate, including:
Standard Large-Sized Kennel Runs Equipped With Individual Drains (Prevent Cross Contamination)
Extra-large Kennel Runs Available for Giant Dog Breeds (Great Danes, Mastiffs, etc.)
Superior Ventilation System (Helps Minimize Stress From Odors, Pheromones, etc. of Other Guests)
Ceiling Barriers to Prevent Climbing (Available on Two of Our Large Outdoor Runs)
Two Large Exercise Paddocks With 60-inch No-Climb Fence (for Supervised Outside Play)
Indoor Exercise Area Available in Our Barn (for Inclement Weather)
Day, Overnight, Vacation, and Longterm Boarding Kennel in Elkins, WV
To best meet the individual needs of our guests, we offer a range of boarding options at our kennel:
Daytime
Overnight
Long-term Boarding
Vacation Boarding
We have worked hard to create a safe and very comfortable environment for your pet to enjoy during his stay with us. Whether for a few hours or overnight so that you can take care of chores, errands, or other activities or if you require long-term boarding for an emergency, vacation, or any other reason, we are here to provide your pet with an enjoyable experience. Ample space is available for regular, supervised, outdoor exercise and activities.
Boarding Reservation and Vaccination Requirements for Dogs and Cats
Please note that reservations are required for long-term boarding to ensure that adequate space is available. To ensure the safety of all of our guests, we require that all pets entering our facility be current on immunizations, and free of internal and external parasites. If not vaccinated by our veterinarians, proof of vaccination by a licensed veterinarian is required.
Required Canine Vaccinations:
Rabies
Distemper
Parvovirus
Leptospirosis
Lyme
Bordetella bronchiseptica
Please note that vaccinations must be given a minimum of two weeks prior to scheduled boarding, with the exception of Bordetella. Bordetella may be administered up to 48 hours prior to the boarding appointment.
Required Feline Vaccinations:
Rabies

Herpes Virus

Panleukopenia
Please note that feline vaccinations must be given a minimum of two weeks prior to scheduled boarding.
To help make your pet more comfortable during his stay with us, we encourage you to bring a favorite toy, bedding, special food, and treats. These are optional, but we have noticed that our guests who are provided with these simple comforts have a more enjoyable experience.
Kitty Castle Enables Cats to Relax or Prowl the Grounds of AVS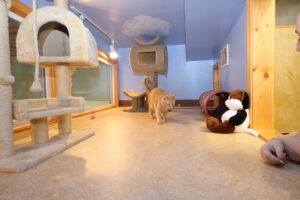 The Kitty Castle at Allegheny Veterinary Services Boarding Kennel is a special unit for our cat and kitten guests that has been professionally designed to offer maximum enjoyment for our feline friends. At Kitty Castle, quiet quarters are available, as well as the opportunity to prowl about an enclosed feline exercise area that includes many toys, perches, and room to climb. We are excited to make this new area available for our feline guests!